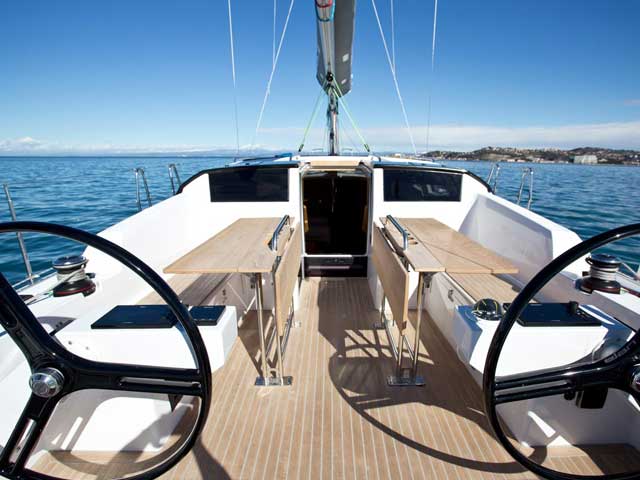 The Launch of the NEW GT5 is based on the award winning Elan E5. This yacht is bringing the true meaning of Gran Turismo to the yachting world, a Performance Grand Touring Yacht.
Designer:
Humphreys Yacht Design & Elan Design Team
Remarks
The GT5 offers a premium lifestyle on a higher volume yacht. All the control lines are led aft for the helmsmen to handle without even moving forward, leaving a clear and uncluttered companion way, ensuring easy handling for shorthanded sailing. The cockpit has enormous space for entertaining and relaxing with its dual table system, option of convertible sun bed, and ample storage. The deck is clear and easy to move around, continuing the commitment to a safe and easy to handle cruising yacht. The sleek lines that you have come to expect from Elan, give this yacht the final overall appearance that will "turn heads" in every port you visit.