ABOUT YACHT & POWER SALES
Based in Cape Town, South Africa, we are a brokerage company which specialises in the sale of new and second-hand; small to medium sized sailing yachts. However, we also deal in larger sailing yachts; various catamarans and motorboats.
We are here to help the weekend sailors, the power fanatics, the cruisers and everyone in between. Whether you are purchasing your first vessel, upgrading, downsizing, or just perusing the market with the hopes of one day fulfilling your life's dream, we are dedicated to ensuring that your experience is a fulfilling and pleasurable one.
We have many years of lived experience in all the areas of purchasing and selling of vessels, both locally and internationally. Having been in the industry since 1998, we know the inherent values of a vessel and realist market value. We can provide valuable experience in areas of surveys, valuations, insurance, transportation, deliveries, mooring, equipment acquisitions, clubs and associations etc. With this experience we can guide, give advice and make recommendations which will aid you in your journey. We are committed to making sure your satisfaction is our priority.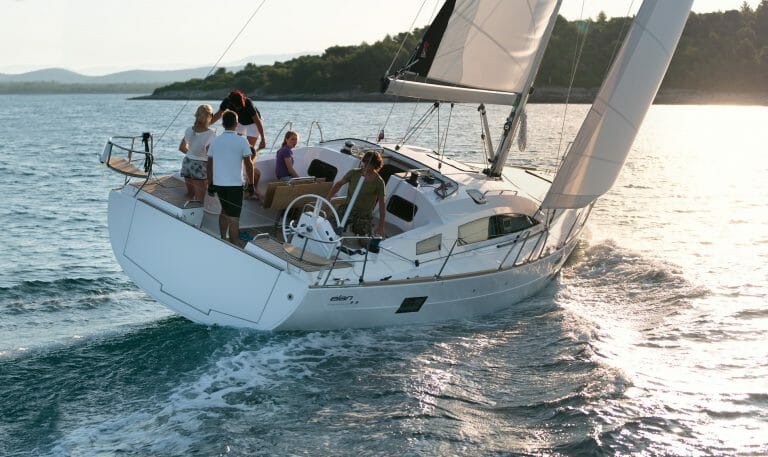 We are committed to ensuring that your sales journey is great from start to finish.
Get in touch with one of our consultants to get sailing.
Over the last 22 years in industry Chris has built up a wealth of contacts and  knowledge and is keen to share what he can to assist his clients through their buying or selling process. Client communication is high on the priority list and aftersales service keeps repeat and 'word of mouth' business strong.
Thomas is a sailor with a passion for the cruising life, offshore sailing events, and all things nautical. He has logged thousands of miles offshore and has lived on his sailboat. Let's use his knowledge and experience to help you navigate your way through your next sale or purchase of a yacht.
Chris from Yacht and power sales has given the sort of sales service that restores one's faith in humanity. He has gone the extra many miles. He has put up with client indecision, waver and insecurity. He has steadfastly advised, provided assistance where ever possible and created the framework to bring comfort to the table.
His straight honesty is refreshing and has earned a great deal of well deserved trust. He has done what he said he would do, he has stood by his convictions and created a relationship between buyer and seller. I can honestly say that if it were not for Chris we wouldn't have been able to buy our boat and embark on the realisation of our dreams.