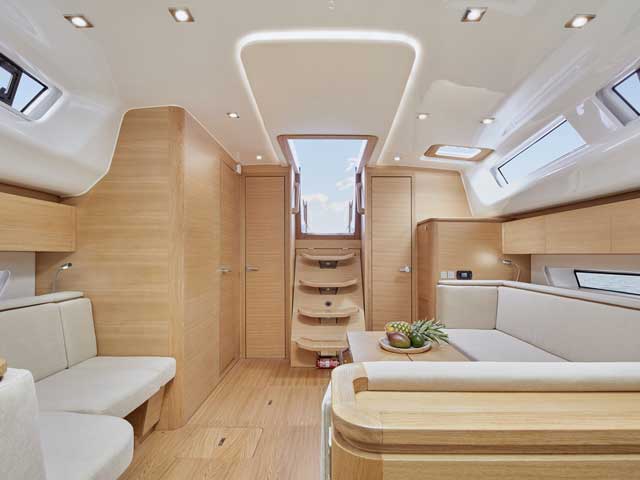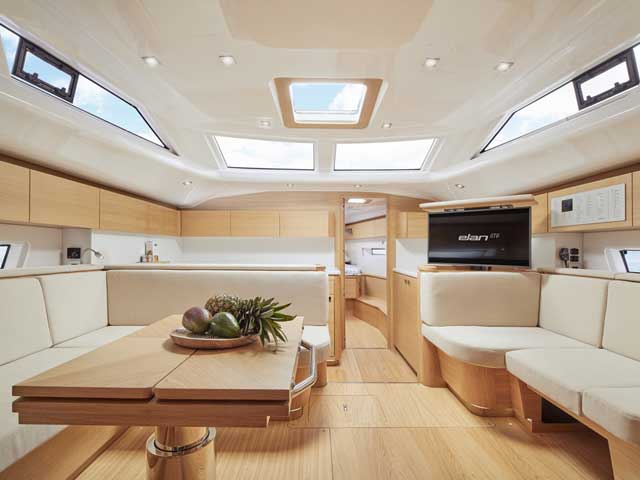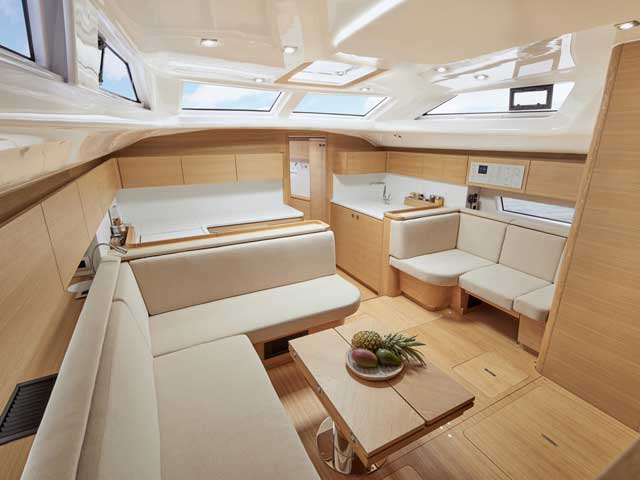 The striking silhouette of the GT6, styled by Studio F.A Porsche, is a well balanced combination of sharp, distinctive lines and soft sculpted curves and is guaranteed to sand out from the crowd of average white boats, and turn heads in any harbour. This is a stiff, stable and weatherly yacht that rewards good sail trim but does not demand a lot of effort from the crew and tracks perfectly straight, even in strong gusty winds. Humphreys Yacht Design is renowned for creating yachts that balance raw power and speed with good handling …. and this is what the GT6 is all about.
Draft:
2.45 m (Optional 1.99 m)
Designer:
Humphreys Yacht Design & Studio F.A Porsche
Remarks
Why choose between speed and comfort when you can have both? A uniquely stylish, capable and comfortable fast cruising yacht for discerning sailors. The elegant new Elan flagship, is a sophisticated Grand Tourer that delivers the perfect balance of speed and power, comfort and luxury, easy handling and precise control. The Elan GT6 is the result of a unique collaboration that blends Elan's hi-tech boatbuilding and fine craftsmanship with the acclaimed Humphreys Yacht Design's naval architecture, as well as the bold, iconic style of Studio F.A Porche, to create an exclusive yacht with genuine comfort and style.