Based in Cape Town, South Africa, Yacht & Power Sales is a brokerage company that deals in the sale of new and second-hand sailing yachts, catamarans and motorboats. We not only operate locally but nationally and internationally.
I wanted freedom, open air, and adventure.
I found it on the sea.
A Yacht to suit your Lifestyle
Yacht & Power Sales are yachting experts that can help you find Sail and Motor Yachts for sale or list your yacht for sale. We provide our customers with the individual care, support, and results they deserve. You can rely on us to guide you through the process of purchasing or selling a yacht when you need a reliable partner. 
Based in Cape Town, South Africa, we are a brokerage company that deals in the sales of new and second-hand sailing yachts, catamarans and motorboats. We operate locally, nationally and internationally, sharing our passion for boating with people around the globe.
We can provide advisory in areas of surveys, valuations, insurance, transportation, deliveries, mooring, equipment acquisitions, clubs and associations etc. With this experience we can guide, give advice and make recommendations which will aid you in your journey.
With over 2 decades of industry experience, we are confident in our ability to assess market values and provide insight into trends. We operate locally, nationally and internationally, sharing our passion for boating with people around the globe. We are committed to making sure your satisfaction is our priority.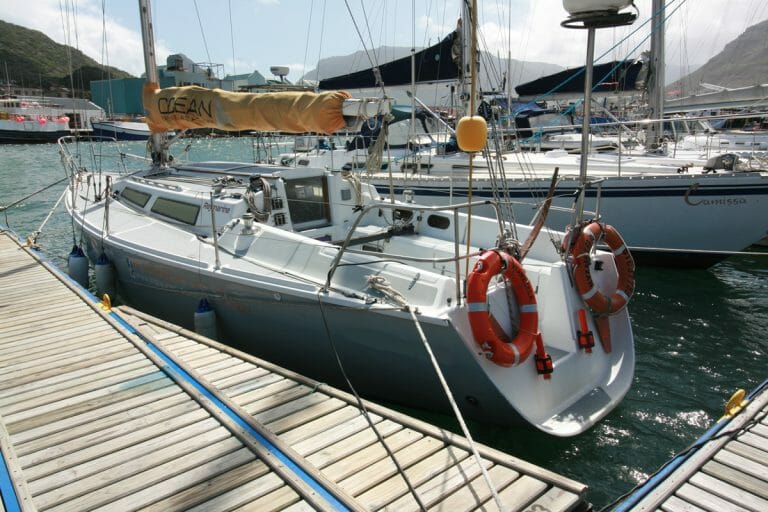 Wynand and myself just want to take this opportunity to thank Thomas for the excellent service we have received (and continue receiving) when purchasing Nyamezela via Yacht & Power Sales. It is a huge risk buying a boat in Cape Town when both partners are situated in Gauteng.

Since the very first call Thomas replied prompt and without any delays. He organised a pre-sale survey as well as haul-out / external hull survey of the yacht. When we arrived from Johannesburg everything was in place and Thomas handled all the paperwork, very professional. He even helped offloading the old life raft, took it in his own vehicle to get a quote for servicing, collected, delivered it for a second opinion… all on his own expense. Nothing we asked extra was too much. This was certainly a very good boat buying experience and we can recommend Thomas / Yacht & Power Sales without hesitation.
I could not possibly have asked for a better experience when going through the motions of buying a boat. I'm so thankful that I chose to appoint Yacht and Power Sales as my broker. Chris, in particular was superb, right from the very first introduction to the boat, throughout the survey process, ensuring that the snag list was taken care of and finalized, navigating me through the legal process and he even went so far as to arrange the Certificate of Listing and Certificate of Fitness.

There was complete and utter transparency on every level throughout the entire process which provided me total clarity on the situation at all times and thus I never once felt as if anyone was being dishonest about any feature of the boat – the minor niggles were well presented to me and Chris and Thomas worked hard to rectify the issues. It was a seamless process from start to finish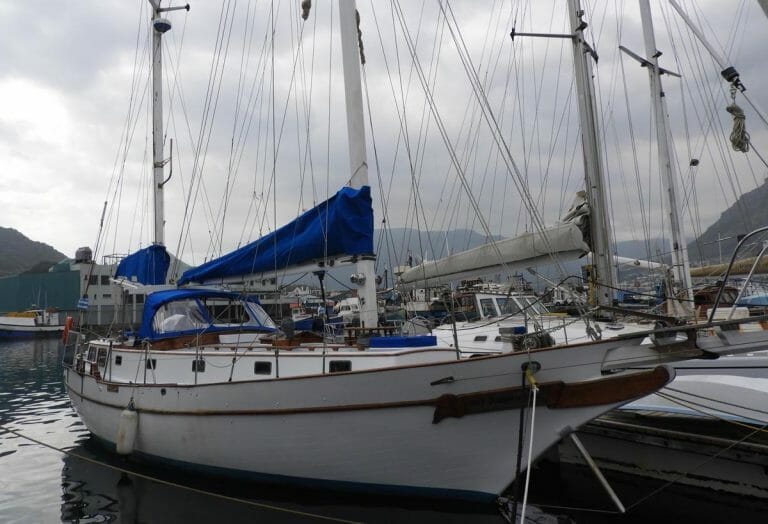 Chris from Yacht and power sales has given the sort of sales service that restores one's faith in humanity. He has gone the extra many miles. He has put up with client indecision, waver and insecurity. He has steadfastly advised, provided assistance where ever possible and created the framework to bring comfort to the table.

His straight honesty is refreshing and has earned a great deal of well deserved trust. He has done what he said he would do, he has stood by his convictions and created a relationship between buyer and seller. I can honestly say that if it were not for Chris we wouldn't have been able to buy our boat and embark on the realisation of our dreams. It was a pleasure working with Yacht & Power Sales and I would recommend them to any potential buyer or seller with conviction.
The Benefits of using a Broker when Buying a Yacht
Using a yacht broker when buying a yacht will save you time and make the whole process as easy as possible for you. A knowledgeable yacht broker can take care of every detail of the purchase process. We offer expert advice on deal negotiation, how to best organise your ownership structure and so much more…