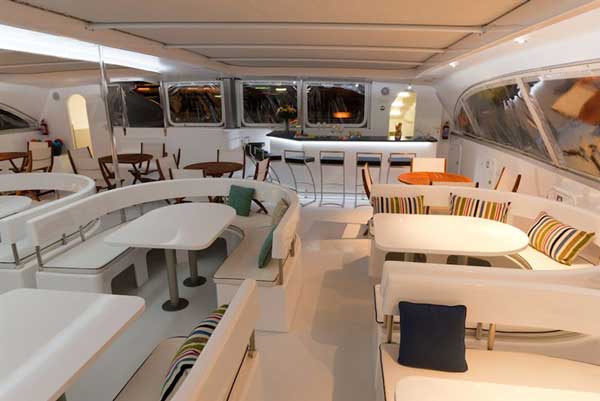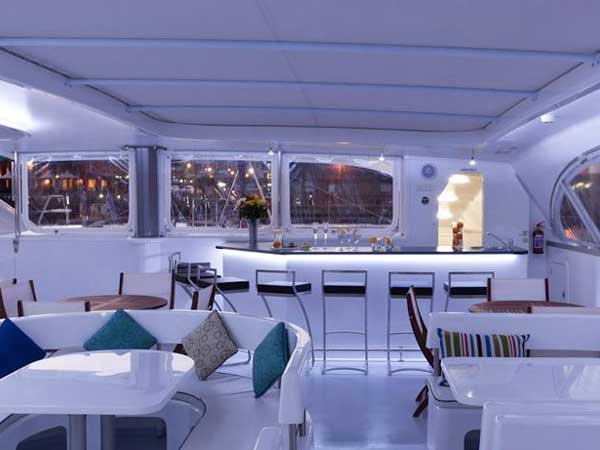 76 Matrix Mirage – CAT76-0032
Matrix 760 Mirage for Sale in Cape Town, South Africa. Matrix Yachts defines themselves with up market and unrivalled build quality and performance. There are 3 models on offer Explorer 760, Mirage 760 and the Silhouette 760.
Launched:
New - unlaunched
Displ:
19 Tons Light / 28 Tons
Design:
Matrix Mirage 760 Day
Remarks
Based on the same hulls as the successful Silhouette 760 cruising catamaran but designed specifically for the day-charter market, enables the Mirage to provide exhilarating sailing yet remain buoyant at all times, even loaded with a full 6 Ton complement of passengers and crew. As the vessels are built to individual specifications, the functionality can be wide and varied (from day tips, weddings, sun-downer cruises, nightclub, different types of excursions, functions and even as a restaurant. The voluminous hulls give ample space to incorporate passenger ablutions, galley (even a restaurant sized galley), storage and crew quarters as required. The deck layout has been kept simple and easy to sail with 2 crew members without exposing passengers to any danger from the sailing operations. The performance is astounding and is able to travel great distances with ease. Please send an enquiry for more details information and specifications.