We are proud to partner with some of the most respected names in sailing. We believe that working in synergy with our partners allows us to provide the best possible service to our clients.
Elan's boatbuilding tradition began in 1949 with kayak's canoes and small boat production made of waterproof wooden slabs. Elan is the global producer and supplier of sports and leisure time activities with origins in Slovenia. The Elan and Impression brands embody a true passion for sailing, technological innovations and distinctive design. Every yacht coming from Elan's 16,000 square meter boatyard in Slovenia is the result of our 65 year long passion for innovation oriented quality boatbuilding.
Extensive research and testing combined with the latest composite engineering makes the Vision 444 catamarans as safe, modern, mobile, technologically advanced and as cutting edge as you can get.
The result is a blue water sailing catamaran that's incredibly strong, sails efficiently, is spacious and forgiving – with the kind of all-round abilities, appeal, level of finish and attention to detail that you would never expect from a catamaran in this size and class.

St Francis Catamarans are a small and dedicated team of highly skilled artisans who take great pride in the outstanding quality of their boats. 
Each of the 38 employees, whether in management, admin or production, are extremely proud to be part of the team, and contribute to the continuing success of the company. Their aim is to be the best at what they do, never compromising on quality.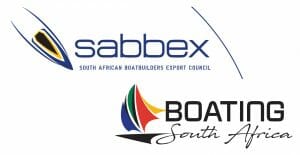 Backed by an extensive supply chain of high quality equipment suppliers, retailers and business services, South African boat production has become synonymous with high-quality finishes, timeless style and durability at prices that compare favourably internationally. From custom and semi-custom built monohulls to catamarans, power boats, commercial vessels, sport fishing boats and award-winning inflatables, the boat of your dreams is a possibility in South Africa.
Club Marine Insurance Brokers
Club Marine Insurance is one of South Africa's leading insurance brokerage companies specialising in all marine, watercraft and leisure lifestyle products.
They offer comprehensive cover for most forms of short term insurance products including business, trucking, import & exports, buildings, hospitality, travel, household and pet insurance.
The European Maritime Certification Institute Register records and certifies EMCI maritime practitioners (maritime arbitrators, brokers, mediators & surveyors, yacht brokers, shipbrokers, brokers barges & houseboats, marine surveyors, yacht surveyors, harbour masters) and their companies. 
EMCI Register is the global mark and register for well-trained EMCI maritime practitioners.